A man from Haßfurter district, Germany was accused in 2014 for trafficking drugs through the darkweb as a part of operation OP Onimus, a broader national bust on deep web black markets. This Wednesday, 9th of January 2018, the court stop the proceeding due to lacking evidence against the accused, mainly, because the man used the Tor browser on his laptop and cellular.
He was indicted, however, of drug consumption which is a less severe crime than internet drug trafficking. The court decided on an €1800 fine and drug rehabilitation from the non-profit organization Caritas, thus closing the criminal case.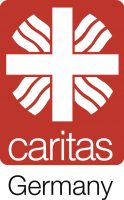 The man was accused of ordering 360 very concentrated ecstasy pills and 200 grams of amphetamine on a darknet platform on seven occasions, with a very high purity of 50 to 70 percent. His house was raided in September of 2017 by the Schweinfurt Federal Criminal Police Office. The police found small amounts of drugs, a joint and drug paraphernalia. Most interesting is the fact that the Tor browser was installed on both his PC and cellphone which cancels browsing data from the device once closed. Because of this, the officials couldn't prove the drug orders.
To get more information, the authorities would have had to remove the storage media from the laptop. However, the device would have been destroyed, which seemed a disproportionate effort to the officials.
The jury court stopped the proceedings due to lack of evidence, and only accused the defendant of drug consumption. The prosecution reminded the man that bad people inevitably return back to the courthouse. The accused has to pay €1800 and seek drug treatment.
SOURCE:
https://www.mainpost.de/regional/hassberge/Drogenbestellung-im-Darknet-ist-nicht-mehr-nachweisbar;art513833,10150762
https://www.infranken.de/regional/hassberge/das-darknet-gab-nichts-preis;art217,3970070