Gheorghe Dragoş Stoica, 24 years old, Adrian Iareş, 20 years old, and Mihai Mineaţă, 19 years old, are all from the Romanian city of Iaşi and will later be known as the "cartel" gang from the neighborhood of Mircea cel Bătrân.
The group has been accused of running a large-scale drug trafficking operation throughout the city's streets and clubs.
According to the indictment, the three had sold prohibited substances to various electronic-music clubs in Iasi. The three young men have ordered multiple drug parcels through the darkweb, using other people in their entourage to receive the packages.
In May 2018, the three ordered nearly 1,500 tablets of ecstasy and 13 grams of cocaine, dividing their drugs according to each one's contribution in a local forest named Galata. After some of their parcels were stopped at the Frankfurt Airport in Germany, the young people turned to the Netherlands, a country where legislation is more permissive. Later, in June 2018, the dealers made a new order, receiving more than 150 tablets of MDMA and nearly 40 grams of cocaine from the Netherlands. Then the lawmen intercepted the parcel and replaced the drugs with beans and flour. Multiple raids ensued shortly after.
Direcția de Investigare a Infracțiunilor de Criminalitate (DIICOT) police force was hunting the group shortly after the Afterhills festival. The police mention other techno and electronic music clubs: Answer Club (currently closed), Sunrise, Skin (from Ciric), Zone and Under. Traffickers also went to other cities to search for their clients.
"From the cases of recent years, it was found that many young people who participated in such events, where techno-specific music diffused, bought and consumed high-risk drugs on those occasions, knowing that the effects these substances exacerbate their state of ecstasy, energy, hearing sensations, in fact, consuming such substances may lead to severe, sometimes irreversible complications such as heart failure, heart attack, heart attack, kidney failure, dehydration, liver dysfunctions , an abnormal level of toxins in the body, severe hallucinations, impulsivity, anxiety, psychosis, paranoia, and many such effects ", is what DIICOT representatives had to declare.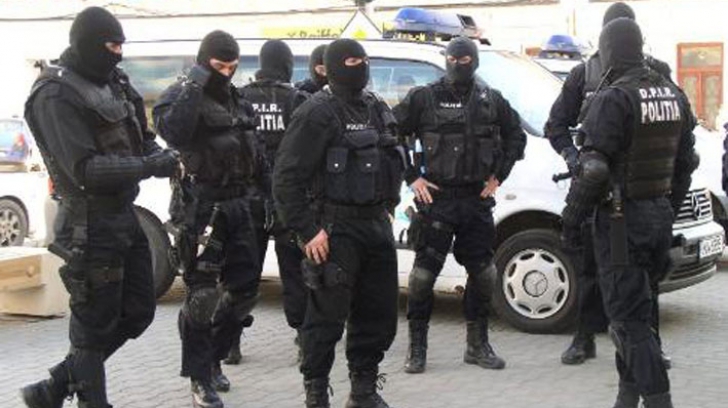 More so, the group had dubious business initiatives since 2011 when they opened a coffee shop which sold "ethnobotanics" or synthetic marijuana and designer narcotics. The legal gray area allowed the shop to prosper economically for approximately two years and helped the gang to keep their profits, most of which, were not taxed.
Mihai Mineaţă was the only one to give detailed statements to the prosecutors, explaining that they were consuming, not just selling, forbidden substances. Besides ecstasy and cannabis, he said he was selling amphetamines:
"I assume, acknowledge and regret the offenses committed, I did not think it would come to such a thing, and I think one of the reasons was that because of the consumption of such substances I did not think rationally. My parents have a good situation financially, they support me both financially and morally, even my father advised me, on the occasion of the search, to give any drugs to the police, I think we have committed these acts out of stupidity and peer pressure," declared Mihai.
Although the court's decision to change the group's preventive arrest to house arrest is a favorable thing for the accused, it doesn't necessarily mean it will coincide with the final decision. The anti-drug law in Romania is severe and provides harsh penalties for drug traffickers. Although the nature of the case creates some difficulties for the current criminal system, it's difficult to speculate a light sentence. Similar cases of international hard-drug trafficking get sentences from ten years upwards.
SOURCE: https://www.ziaruldeiasi.ro/stiri/liceenii-traficanti-de-droguri-prin-cluburi-eliberati-din-arest–208897.html
https://www.ziaruldeiasi.ro/stiri/narcos-de-bahlui-politia-le-a-pregatit-o-surpriza-de-proportii-la-ultima-comanda–203476.html
https://www.jurisprudenta.com/dosare-procese/2018/6434q99q2018qa1.2-99/